Testimonials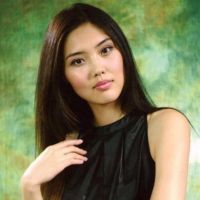 Aygerim, Almaty
Recently my hair started to fall out more than ever. I haven't had such a problem for about 4 years probably. I don't know what was the reason either constant stresses and overfatigue at work (I work as a credit manager in the bank), or frequent hair colouring, but I think that colouring only aggravated the problem... I applied mustard as a mask but it didn't help, hair fell out all the same, especially after mask removal it was possible to see a lot of hair fallen out(( Then I got an excellent idea to buy fish oil. In a drugstore there are a lot of different vitamins, etc. for hair and nails, but it made me credible that it is anyhow natural, instead of being chemical, and it is made in Iceland. I should say that I got a result but not at once... After 1-2 weeks, I noticed reduction of falling out. And hair itself became better. Nails began to grow faster, and they became very strong, have grown more than ever in my life and stopped to stratify. I took 120 capsules of cod-liver oil. I advise to everyone, it's a great stuff)))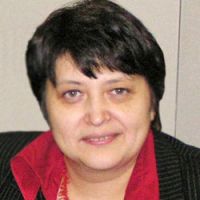 Karlygash Ospanova, Astana
My impressions from your "Omega 3 + Calcium+ Vitamin D" are excellent. There is no disgusting stale odor of fish. The capsules are surely big a bit but they are easily swallowed. I have taken one packing intended for 30 days. It's very convenient – a capsule and 2 tablets of calcium near it, so you'll never get mixed. Actually, I took it as a preventive treatment for osteoporosis but I felt as if I became a bit younger. My skin became smooth and looks like a juicy apple. It became more resilient. I feel burst of energy, at fitness I easily repeat everything after the instructor and perform exercises up to the end, although I often stopped to take a breath before. Now I bought Sport Trio Joints for myself as I noticed that it contains hyaluronic acid which is good not only for joints but for skin resurfacing and renewal of a whole organism as well. There is also grape seed extract, which is also antioxidant and rejuvenates. So I'll be young and beautiful now! Thanks to Lysi.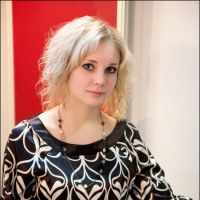 Tatyana, Astana
My daughter was born in May, therefore I didn't give her "Aquadetrim", which doctors highly advised, but since the third of September (I remember that black day up to now) I started to give it and … hello, allergy (against which we fought for a long time). But fish oil is a natural product. I bought cod-liver oil for children and now I give it out of a spoon. Everything is alright, no reaction to it at all! And, by the way, after several days of taking fish oil my baby became free of dermatitis, which we have treated without any result for the last half a year. Children, drink fish oil and you'll be healthy!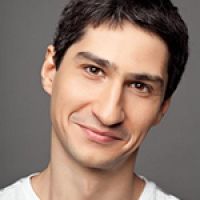 Viktor, Almaty
I am a professional sportsman and I know since childhood that polyvitaminic support is very important in sport. I tried different things. Being at competitions in Finland I bought it with Glucosamine for joints in a drugstore, produced in Island, since there is not only glucosamine, vitamins and fish oil in its composition but also Chondroitin. As well as I took as presents fish oil for children - for my younger sister, with Calcium - for my Mum, shark liver oil - for my Dad. What about mine – packaging in blisters is very convenient as I am always on the trips, at training I may forget to take something, and here everything is in one set! The result is excellent – burst of vivacity, energy, I started to run tracks easily at training (knees do not hurt), generally, I am very pleased and recommend it to my friends now. Well, the number one thing cause I wrote my comment is that I was pleasantly surprised having found LYSI products here in Almaty. My packing has already finished and I need to take it for 2 – 3 months for a course. Now I'll buy it here in my hometown. My relatives liked it too, they also improved their health.